I migliori giocatori di Magic d'Italia si incontrano per disputare i primi Mythic Championship Qualifier della stagione!
Play the Game, See the World!
I vincitori di ognuno degli eventi MCQ si aggiudicheranno invito + Voucher viaggio (del valore di 1000€) per il Mythic Championship Richmond, che si svolgerà dall'8 al 10 Novembre!
Tutti i partecipanti otterranno la carta promo foil "Saccheggiatore Elettrofuso" (Arcbound Ravager) compresa con l'iscrizione e per chi si iscriverà entro la prima settimana otterrà nel suo kit di benvenuto una maglietta commemorativa dell'evento della taglia che ci indicherete al momento dell'iscrizione!
Il kit per chi parteciperà al torneo sarà composto da:
Segnapunti e penna Galactus
Deck Case 80+ Ultimate Guard
 UX Sleeves 80+ Ultimate Guard
Lanyards Ultimate Guard
Una bottiglietta d'acqua
È il momento di scegliere il mazzo vincente e partecipare alla sfida per diventare campione! Iscriviti subito, ci sono solo 226 posti disponibili per data!
Il Mythic Championship Qualifier verrà trasmesso in diretta sulla piattaforma di Twitch sul canale di Galactus che potete visitare qui a partire dal terzo turno di svizzera.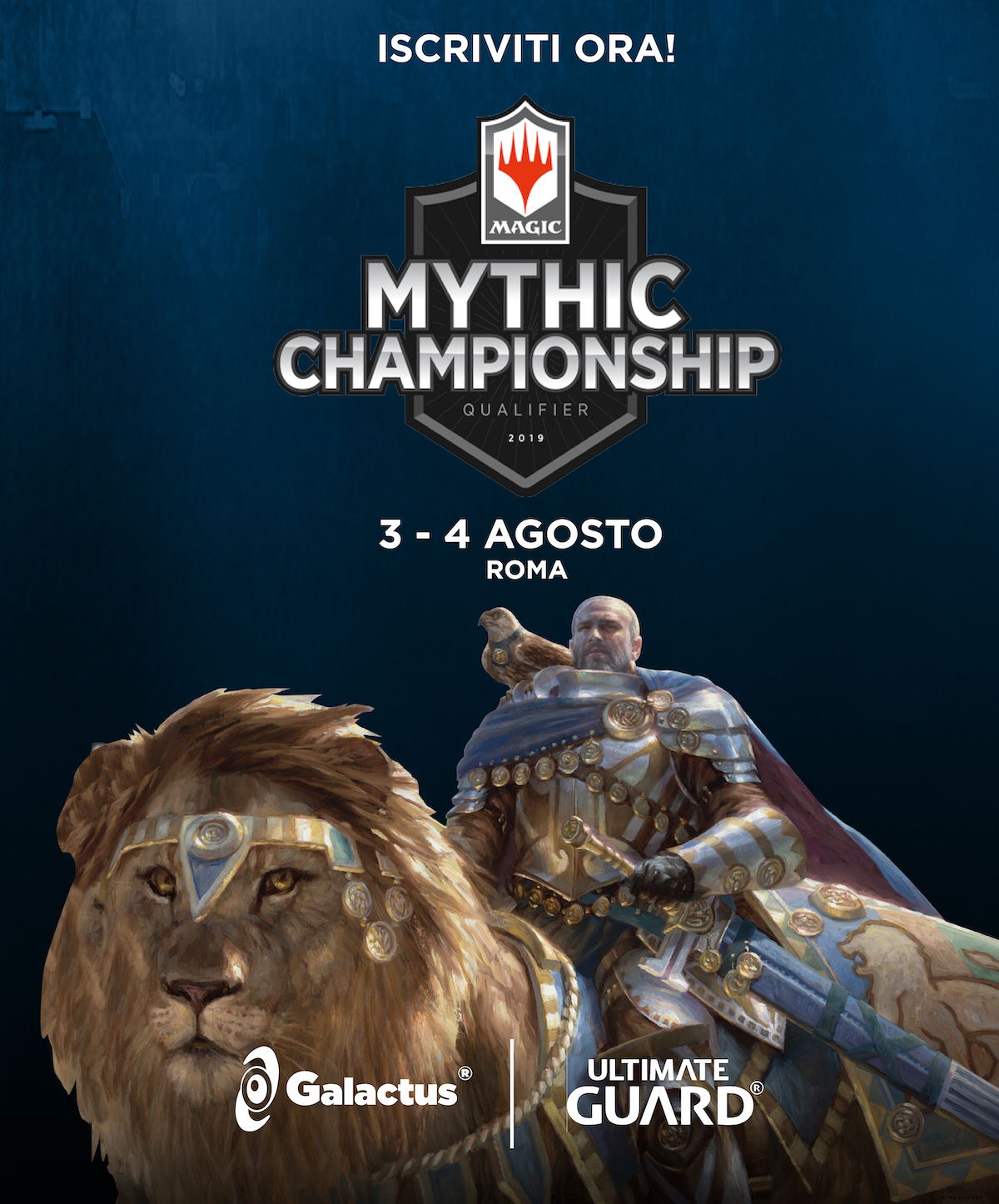 GRIGLIA PREMI MYTHIC CHAMPIONSHIP QUALIFIER – RICHMOND
1° CLASSIFICATO  | 300 € + Voucher viaggio da 1000€
2° CLASSIFICATO  | 600€
3°/4° CLASSIFICATO | 250€
5°/8° CLASSIFICATO | 100€
9°/16° CLASSIFICATO | 50€
Location:
Ad ospitarci per tutto il weekend sarà il consueto Mercure Roma West Hotel situato a soli 5 minuti dall'uscita 26 del Grande Raccordo Anulare.
Questo è l'indirizzo:
HOTEL MERCURE ROMA WEST
Viale Eroi di Cefalonia, 301, Rome, Metropolitan City of Rome
Tel_+39 06 50834111
Come raggiungere la location:
In Macchina:
– uscita 26 del GRA direzione Pontina.
Con i mezzi pubblici:
– Fermata Metro B Eur Fermi, poi Autobus 705 Fermata Cefalonia Giorda.